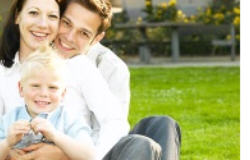 How can we do it all for less commission?
It's pretty simple. Since we were built on today's technology, we operate efficiently and use it to your full advantage. We believe full service and a REALTOR® should be affordable for home sellers and that passing a savings along to our clients just makes sense. Because we work smarter we can offer a considerable savings to you without requiring you to show your own home, buy your own advertising and spend all of your time on the process.
Our centralized management system, technology driven agents and company owned service centers result in lower overhead and less costs. Some companies may see this as an opportunity to raise their profit margin, but we see it as an opportunity to save our clients money. That's the eComm Realty way of doing business!
How will you market my home?
We start by putting your home in the local MLS, but we don't stop there! Depending on location we do the following:


Newspaper Real Estate Ads


Home Magazine Ads


Real Estate Television Shows


Direct Marketing


Internet Search Marketing


360° Virtual Tour


recorded home information line


Home & Garden Shows

Compare our service to any high-commission plan!
We also attract buyers to our website through our unique programs and marketing plans. Giving our buyers the best website to find homes is important. Putting your home in front of them is essential. Having a website is just not enough to do it! We spend lots of time producing a top quality and highly informative website that attracts buyers in your town.
So what's next?
We would love the opportunity to have one of our REALTORS® explain our full service listing plans for your area in detail. Simply contact your local Service Center or eComm Realty REALTOR® today for a free home valuation and listing proposal specific to your home.
Contact Us Today!